Bay Area Gastroenterology Videos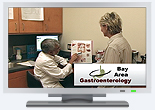 Bay Area Gastroenterology - Clinic Overview


Bay Area Gastroenterology is a group of gastroenterology consultants offering a comprehensive array of services to aid in the diagnosis, treatment and maintenance of your gastrointestinal health. You may choose from several board certified and well trained physicians, who will consult with you regarding your medical needs. We have on site radiological and endoscopic facilities providing you with state-of-the-art medical care as well as convenience.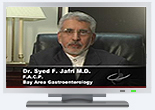 Preventing Colorectal Cancer


Dr. Syed F. Jafri, M.D. and the Board Certified Physicians at Bay Area Gastroenterology specialize in the diagnosis and treatment of colon cancer and ailments of the stomach, intestines, colon, liver, gallbladder and pancreas. Dr. Jafri seeks to educate his patients on the importance of preventing colorectal cancer by preventative measures and early detection.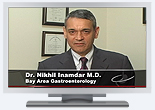 Viral Hepatitis


Nikhil Inamdar, M.D. with Bay Area Gastroenterology discusses Viral Hepatitis, infections of the liver. Dr. Inamdar focuses on the more common types of Hepatitis, which can result in chronic liver infection. He explains the symptoms, treatment and prevention for Hepatitis B and Hepatitis C.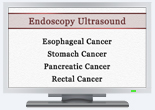 Endoscopic Ultrasonography and Cancer Diagnosis


Manish Rungta, M.D explains Endoscopic Ultrasound, a medical procedure in endoscopy that is combined with ultrasound to obtain images of the internal organs in the chest and abdomen. It is used to visualize the wall of these organs, or to look at adjacent structures.
Locations
Medical Center Office
1015 Medical Center
Blvd Ste. 1700
Webster, Texas 77598
p: 281-480-6264
f: 281-480-4046 Memorial Southeast Office
11914 Astoria #360
Houston, TX 77089
p: 281-484-6264
f: 281-484-0740 Gulf Coast Office
250 Blossom
Suite 260
Webster, Texas 77598
p: 281-480-6264 Pearland Office
8619 W. Broadway
Suite 205
Pearland, Texas 77548
p: 281-484-6264
f: 281-484-0740